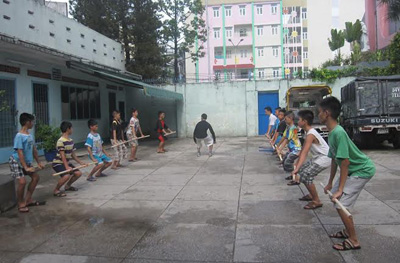 I have been doing a lot of different jobs in my 21 years. All the way from being an athletic coach in Vietnam to flipping burgers at McDonalds, every step was necessary to reach my dream - to do what I always wanted to do, which I am now working with - a Motivational Speaker.
Idéforum is where I am currently working. As one of the co-project managers, and as one of the youngest people who has ever worked there since it was established 1993, I take huge pride in what I do.
As a motivational speaker for the company my job is to influence the youth, attend to schools, hosting presentations that are aiming to eliminate self-doubt and by sharing my own story, encourage people to follow their dream. To help them create their own framework of success.
The future projects that I am working towards right now, are presentations for the Youth of Sundsvall at a event, Kawaii Kon, which is due in late September. Other projects such as Sundsvalls Influential festival, NarCan and anti-bullying weeks are projects and events that I will be attenting to during this year. I am giving the presentations in English since I do not want to limit myself to the Swedish population only. I would be more then joyful to travel to our neighbouring countries in Scandinavie, Europe and why not America!